Welcome to
Greenway Dental
in Minneapolis, Minnesota

When it comes to providing dental care for our community, we always go above and beyond to ensure that you have a great experience while you're here. Our Greenway Dental team seeks to provide clarity and collaboration on your dental health in a calm, supportive environment. With our comprehensive suite of service offerings and experienced team, we can take care of your entire family's dental needs under one roof!
Schedule Your Appointment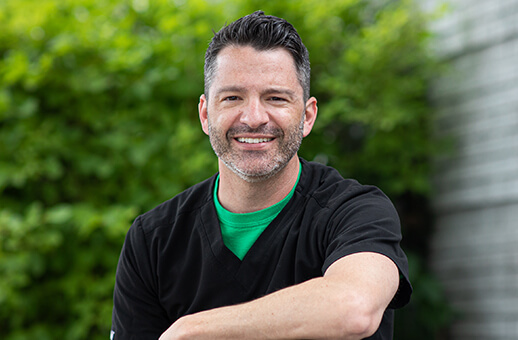 Meet Dr. Sam LaChance
Dr. LaChance has been providing comprehensive dental care in the Twin Cities since 2007. A graduate of the University of Wisconsin-Madison with a degree in Zoology, and the University of Minnesota School of Dentistry, he is pleased to be joining the vibrant Uptown community. Dr. LaChance believes that transparency and communication are essential to achieving positive dental outcomes!
Read More
Services
to Keep Your Whole Family Smiling