Start-to-Finish
Dental Implants
in Minneapolis, Minnesota

Are you missing teeth? If so, then you understand first hand just how difficult it can be to eat certain foods, talk with ease, and feel comfortable showing off your smile in social settings. Dental implants are a revolutionary tooth replacement option that can transform your smile, boost your oral health, and give you back your confidence. Schedule your implant consultation online today!
Schedule Online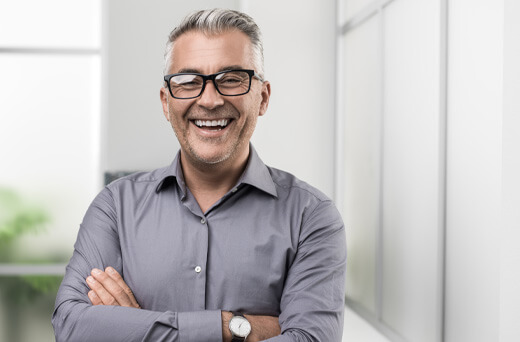 Replace Your Missing Teeth with Dental Implants
A dental implant is a small, biocompatible, titanium post that is surgically placed into the jawbone to replace a missing tooth's root. Over time, the implant fuses with the jawbone to create a firm, stable foundation for replacement teeth to attach to at the gum line. Dental implants are a popular tooth replacement method among patients and doctors alike.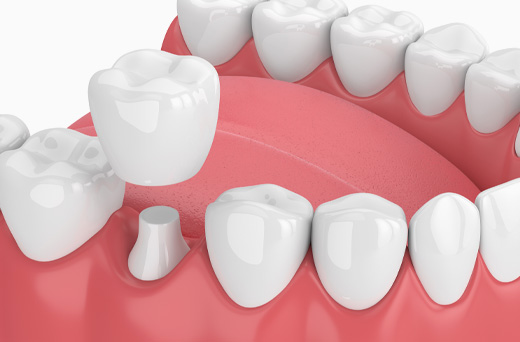 In-House Dental Implants
We take great pride in having the technology and skill set needed to complete your entire dental implant process in house. This means that we won't have to refer you out to other dentists for different phases of your treatment, we provide start-to-finish implant services under one roof. We use revolutionary CBCT technology and 3D implant planning software to perform guided, precise implant placement with great results.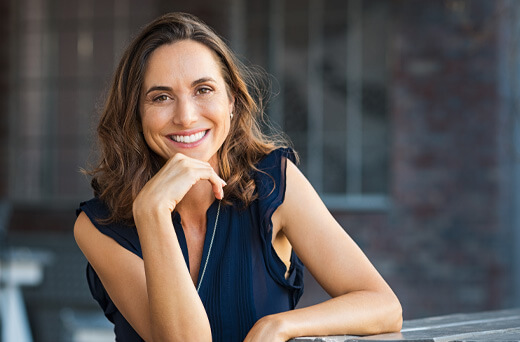 Benefits of Dental Implants
Wondering if implants are right for you? Here are just some of the many great benefits that dental implants have to offer:
Attractive—Implants fill in the gaps to improve your smile's appearance.
Comfortable—Implants and their restorations won't slip or slide throughout the day.
Fully Functional—Implants and their restorations function just like natural teeth.
Healthy—Implants stimulate the jawbone and prevent bone loss over time.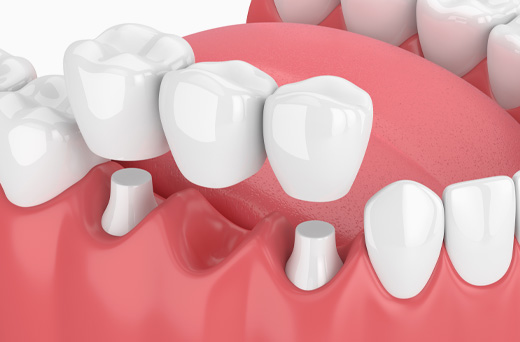 Tooth Restorations for Implants
Dental Crowns
Crowns are used for single-tooth replacement. Using a connective piece called an abutment, the crowns can easily attach to the implant to replace a missing tooth.


Dental Bridges
Bridges have dental crowns on each end that attach to implants and replacement teeth in the middle. They can replace one tooth or multiple missing teeth in a row.


Dentures
Dentures have a gum-colored base that snaps onto four to eight implants to stay in place. With dentures, we can create a full or partial denture to replace some teeth or an entire arch.
Fill in the Gaps