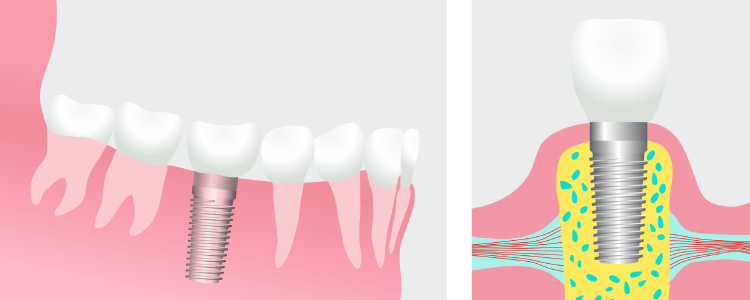 Implants are a popular solution for tooth replacement that we offer here at Greenway Dental! In this blog post, we'll cover the basics of implant dentistry, including the benefits implants will have on your oral health.
What Are Implants
First of all, what's an implant? A dental implant is a titanium post that is surgically inserted into the jaw where the missing tooth once was. Once the procedure is complete, the area is given some time to heal. During that time the implant fuses with the jawbone, creating an incredibly sturdy bond. Once the healing process is complete, Dr. LaChance will attach a custom-made restoration and you'll have a brand new tooth.
Impact on Your Oral Health
Dental implants are a smart choice for your oral health since they do not have any impact on the surrounding teeth like some other restorations do. Additionally, replacing the tooth in such a natural way is beneficial to your smile as a whole because it won't shift. Having an implant, which mimics the tooth root, is also a plus for your jaw health because it will keep it from degrading. Implants and restorations are also easy to brush and floss around, just like your regular teeth.
Other Benefits
Dental implants are great for your oral health, but there are other benefits you'll notice too! Implants offer a new tooth that's incredibly realistic in look and feel. That means you won't notice any changes in the way you eat, speak, or feel. Plus, your smile will look flawless too. Restorations are custom-made to blend in perfectly with your smile.
Tooth Restoration Solutions At Greenway Dental
We're here to help you find the best tooth restoration solution for your smile. While it may be dental implants, there are also a variety of other options to explore. We've helped so many of our patients restore and perfect their smiles, and we can't wait to help you too! Give us a call or visit our website to request a consultation.