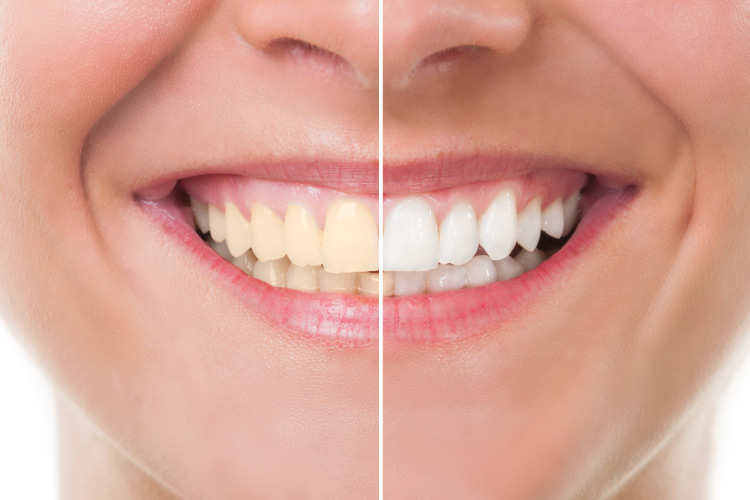 Teeth whitening is a popular aesthetic procedure. It can boost your confidence, and the process doesn't take long. Dr. Sam LaChance at Greenway Dental, serving Minneapolis, MN, and the surrounding region, offers take-home teeth whitening treatments that are more effective than the products you can purchase in stores. However, you should get to know the pros and cons of a take-home kit before making a decision.
General Information
Take-home teeth whitening products consist of hydrogen peroxide. You visit our office for two visits – one to size you for a tray and another to receive the tray and solution. You squeeze the bleaching gel into the trays each night and bleach your teeth while you are sleeping. Pretty easy, right?
Degree of Whitening
The degree of teeth whitening with an at-home treatment will be determined by you. Your smile will become whiter with each bleaching but you decide when it has become white enough. Some people experience some temporary tooth sensitivity with the procedure so we recommend a toothpaste designed to alleviate that.
Cost Comparison
You pay more for our dental-grade, at-home whitening solution than you would for one you can buy in the store, but you're paying for a higher quality, more potent solution. If price is your main concern, then the added cost of our take-home kit is the only downside to this choice.
Length of Results
A take-home whitening treatment from our office will provide you with results that last for one to two years. The results of one from a store only last for a few months before you need to perform the treatment again. However, it's important to avoid stain-causing foods and beverages to extend the effectiveness of the treatment.
Come See Us at Greenway Dental
A bright, white smile is a sign of youth and confidence. It can make you feel better about yourself. We are here to answer any of your questions. We offer a wide array of services to enhance both your appearance and your general dental health. Plus we offer a number of payment options. Book an appointment for a more radiant smile with Greenway Dental.